541
This user is currently not as active on Diamond Digger Saga Wiki because face it, the wiki is DEAD. But still message me if you need help!.
Hello, welcome to the dull userpage of 3primetime3.

I am usually known as being a bureaucrat on Candy Crush Saga Wiki, a bureaucrat on Prime Numbers Wiki, and an administrator on Geometry Dash Wiki. I don't play Diamond Digger Saga much; sorry that I'm only on level 46. I spend more time practicing the piano. Wanna hear me? Click on the link here!
Notes
Unlike in Candy Crush Saga Wiki, there is a likely chance I may retire from this wiki if there is nothing left for me to do.
There is a very likely chance that I am inserting incorrect opinionated information on pages, especially on pages I am creating (for example: Score Levels and Fireflies Levels). Please check over my work.
Got a question anyways? Please feel free to leave me a message. If I don't respond, leave me the same message on Candy Crush Saga Wiki, as I check that more often.
To-Do List
Create new templates and beautify the wiki. This wiki could use some work. I have limited of template skills, so maybe just beautifying the wiki is easier. Let's see.
Create missing pages.
Add categories to each page.
Correct spelling and grammatical mistakes. They are an eyesore.
Reverting vandalism.
Insert a difficulty level for each level.
Make this wiki as popular as Candy Crush Saga Wiki, but this only happens naturally. It may only happen either if King releases the game on mobile or if we improve the wiki quicker. Maybe in a few years...
Featured: Joke of the Week!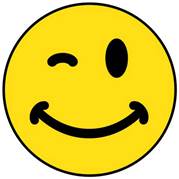 Yeah, sure. Something new and quirky for each wiki.
One of the fringe benefits of being an English or History teacher is receiving the occasional jewel of a student blooper in an essay. Richard Ledere, St. Paul's School, has pasted together the following "history" of the world from certifiably genuine student bloopers collected by teachers throughout the United States, from eight grade through college level. Read carefully, and you will learn a lot. (3primetime3 will post 2 for now and add one every week, so make sure to come back!)
---
The inhabitants of Egypt were called mummies. They lived in the Sarah Dessert and traveled by Camelot. The climate of the Sarah is such that the inhabitants have to live elsewhere, so certain areas of the dessert are cultivated by irritation. The Egyptians built the Pyramids in the shape of a huge triangular cube. The Pyramids are a range of mountains between France and Spain.
The Bible is full of interesting caricatures. In the first book of the Bible, Guinesses, Adam and Eve were created from an apple tree. One of their children, Cain, asked "Am I my brother's son?" God asked Abraham to sacrifice Issac on Mount Montezuma. Jacob, son of Issac, stole his brother's birthmark. Jacob was a partiarch who brought up his twelve sons to be partiarchs, but they did not take to it. One of Jacob's sons, Joseph, gave refuse to the Israelites.
The Pharaoh forced the Hebrew slaves to make bread without straw. Moses led them to the Red Sea, where they made unleavened bread, which is bread made without any ingredients. Afterwards, Moses went up on Mount Cyanide to get the ten commandments. David was a Hebrew king skilled at playing the liar. He fought with the Philatelists, a race of people who lived in Biblical times. Solomon, one of David's sons, had 500 wives and 500 porcupines.
Without the Greeks, we wouldn't have history. The Greeks invented three kinds of columns – Corinthian, Doric and Ironic. They also had myths. A myth is a female moth. One myth says that the mother of Achilles dipped him in the River Stynx until he became intolerable. Achilles appears in "The Illiad", by Homer. Homer also wrote the "Oddity", in which Penelope was the last hardship that Ulysses endured on his journey. Actually, Homer was not written by Homer but by another man of that name.
Socrates was a famous Greek teacher who went around giving people advice. They killed him. Socrates died from an overdose of wedlock.
HAHAHAHA!!! LOL!!! So, now your spirits are up, edit the wiki with a smile on your face!
-3primetime3- (talk)
Community content is available under
CC-BY-SA
unless otherwise noted.